Spain plays host to human towers
The group, who were founded in 1948, have worked hard to promote Catalan culture around the world and claimed their first Concurs title way back in 1972. This time around, they won with two completed 10 level towers - 3 of 10 with Triple Base and 4 of 10 with Triple Base.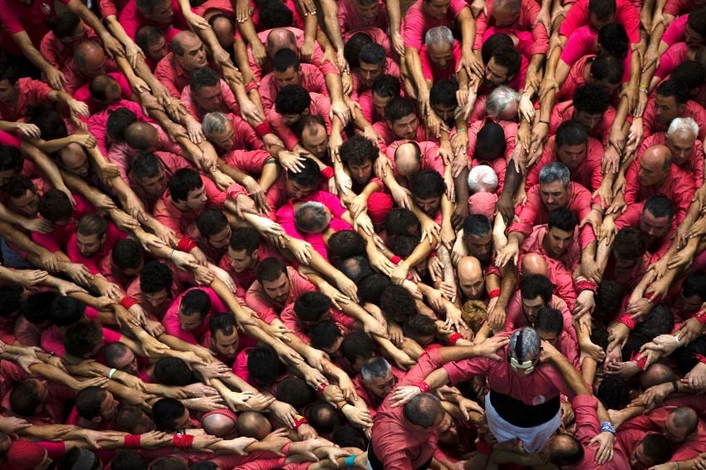 They also crowned the 2 of 8 with No Double Base (NDP) twice, however the tower collapsed after crowning. Local team Colla Jove Xiquets de Tarragona shocked the competition to make their home fans proud by completing a 5 of 9 with Double Base, 3 of 9 with Double Base and Pillar as well as a 9 of 8.
Colla Vella dels Xiquets de Valls threw caution to the wind in their attempt to topple Castellers de Vilafranca, but their tower collapsed just a few steps away from crowning the most difficult tower possible: the 3 of 9 with NDB. Many teams produced personal best structures with the competition going from strength to strength each year.