Procam Projects Kits out The Who's Teenage Cancer Trust Show at Royal Albert Hall
In partnership with the Teenage Cancer Trust, EP-PIC Films & Creative and Eagle Rock Entertainment, Procam Projects was chosen as the sole camera supplier for the filming of the show. "The Who: Tommy Live at the Royal Albert Hall" will be released on DVD, digital and TV in Q4 2017 by Eagle Rock.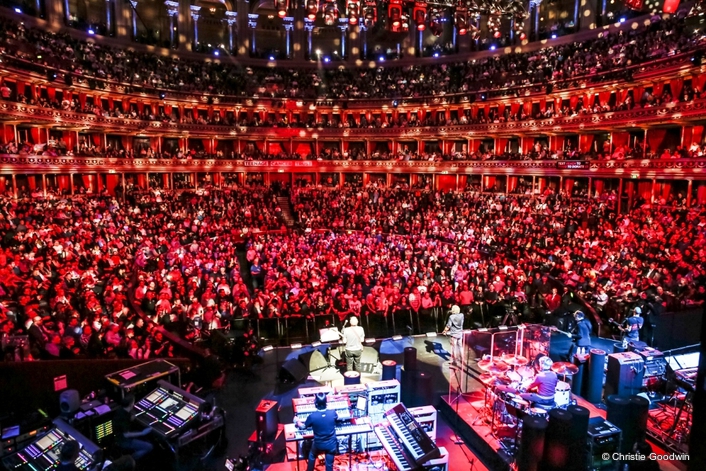 Project Management and Technical Support
From the first enquiry, the Projects team was hands-on to help facilitate and realise the successful filming of the live, cine production for the legendary performance.
"The Procam Projects team has been working hard to push the boundaries for our clients, while still providing the bespoke and personal service that productions of this scale deserve," said Vicky Holden, Managing Director of Procam Projects.
The team's full project management services and technical collaboration ensured that every request made by the client was met.
"Usually when you shoot with digital film cameras in a multi-camera environment, it's a hybrid affair with cameras and lenses coming from one vendor, and a separate OB coming from another company. This can seem disjointed," explained Emer Patten of EP-PIC Films & Creative. "I was very happy to work with a company that can supply everything – the cameras, lenses and OB, all from under one roof. Procam Projects was very good at understanding and delivering on both sets of pressures – a live multi-camera broadcast set up, married with digital cinema cameras and a whole host of more film-related considerations for our creative. Everybody from the director onwards was really happy."
The Equipment
To achieve the desired aesthetic of the ARRI 4k 35mm look, Procam Projects prepped, delivered, and set up six ARRI AMIRAs, two ALEXA Minis and four Sony A7S II. All the ARRI cameras had the ability to be racked through a centralised engineering portable production unit gallery. This was enabled by Procam Projects' recent investment of 13 Ereca Cam Racers and five Stage Racers.
ARRI Pushing Boundaries
This show marked the largest multi-camera utilisation of ARRI cameras to date in the UK. Procam Projects was able to successfully deliver the large sensor, 35mm, HDR (High Dynamic Range) 'ARRI look', with its excellent skin tones that the production team was seeking.
"That same look is the reason so many cinematographers around the world choose to use ARRI cameras," said Andy Hayford, Business Development Manager at ARRI.
By combining the Ereca CamRacer with AMIRA and ALEXA Mini cameras in Multicam mode, the engineering team was able to rack and match the cameras using standard Sony RCPs in a very familiar live broadcast workflow with industry-standard SMPTE Hybrid fibre.
OB Environment
Due to the constraints of space in the venue, the Protruck, along with two support vehicles provided a separate directors and vision gallery. On-site support allowed the team to monitor individual camera outputs throughout the show, giving Projects unprecedented ability to troubleshoot in a live production environment.
Projects' innovative solutions enabled the cameras to be used as live camera channels instead of their traditional use in single and multicamera drama environments.
"Providing and developing this pioneering technology is the reason Projects was set up," said Daniel Studley, Group Technical Director. "We are dedicated to offering our clients a service that no other company can deliver."