BEXEL: Equipment Hire and Production Services
Bexel's specialized broadcast offerings include fibre, specialty cameras, 4K solutions, graphics, custom flypacks, RF audio and intercom, as well as systems integration, managed services, enterprise solutions, and product sales. Since 1981, Bexel has continually enhanced and evolved the media production experience.
The company has earned its reputation as an innovative broadcast services provider with international aptitude, where dependability and expertise come standard. Whether local or on location Bexel's operational excellence is evident in the company's ability to adapt in technically challenging and high-profile environments.
Equipment Hire and Production Services
Bexel continually invests in leading broadcast equipment and technologies to meet the needs of the global broadcast market. From the latest 4K and HD broadcast camera systems to specialty cameras including, robotic, high frame rate and custom application cameras.,  Bexel offers the full range of equipment to complement any production — including lenses, recorders, servers, LED lighting, fibre optic solutions, graphics and virtual production solutions, custom flyaway systems, RF audio and intercom systems, 4K monitors, and terminal gear. All equipment is maintained to the highest standards by a rigorous QC process, conducted by in-house certified engineers for inbound and outbound equipment.
Bexel at the Super Bowl 50
Bexel has mastered the art of service, with a distinctive approach that demonstrates that no two projects are the same. On any large-scale project, Bexel creates a true partnership with the client by evaluating the site perimeters, technical environment, and production expectations to ensure a unique solution scaled to the project's specific needs. . The company has a keen ability to anticipate and manage risks of technical failure due to environmental conditions, shipping logistics, and tight deadlines. The combined experience, knowledge and technical know-how of Bexel's team make up the company's competitive edge. With an expansive, global footprint, Bexel is positioned to provide technical support 24 hours a day, seven days a week.
Bexel's ability to design, build, and support technically advanced, scalable production environments with an exceptional engineering team offers a recipe for broadcast excellence.
Bexel now Part of the NEP Group
On August 1st NEP the global industry-leading provider of outsourced broadcast and live event production solutions, announced that they have acquired Bexel Global Broadcast Solutions, a subsidiary of Vitec Group plc. Headquartered in Pittsburgh with offices in 21 countries, NEP's addition of Bexel strengthens its position as the worldwide broadcast services leader, and expands their ability to provide a comprehensive, one-stop set of solutions to broadcast clients in virtually every region and territory around the globe.
"NEP and Bexel share similar cultures and have delivered decades of exceptional service to our clients. Our companies have enjoyed a strong working relationship for years," said Kevin Rabbitt, NEP CEO. "Bexel has built a great reputation in the industry, and I'm excited to have them as part of our Worldwide Network. The addition of their scalable flypack systems, as well as other critical integration services, will position us for accelerated growth into 2018 and beyond."
Headquartered in Burbank with operations in California and Texas, Bexel has provided innovative outsourced broadcast solutions and rental equipment to the premium sports, entertainment and live event production markets for more than 35 years. Bexel's U.S.-based scalable flypack systems brings NEP's inventory to 34 flypack solutions for any sized event, anywhere around the world.
Following the acquisition, Bexel will continue to sell specific services under its own brand, and operate out of existing facilities providing flypacks, high frame rate specialty cameras, HD camera chains, lenses, EVS machines and more.
"Joining forces with the industry leader is excellent news for us and our clients," said Halid Hatic, President and General Manager of Bexel. "Our clients will have access to even more resources and talent, and our employees can take their careers to the next level as part of the NEP Worldwide Network. It's really a fantastic fit and opportunity for both companies."
Project: Preparing for South Korea
At the upcoming event in Pyeongchang, South Korea, Bexel will once again be tasked to provide unparalleled broadcast support for a large-scale, multi-venue, globally visible event. Among a number of unique location and logistical challenges, the Bexel team will supply a range of production equipment including flypacks, cameras, fibre, audio processing and monitoring, video conversion, video monitors, recorders, and terminal gear to help a large number of international broadcasters cover the multitude of sporting events. 
Bexel will have more than 20 skilled engineers and project managers on the ground to support fully equipped, multi-camera flyaway systems that consist of Sony camera systems, Evertz routing, and Sony and Grass Valley switchers. Bexel will supply close to 40 Panasonic P2 ENG camera packages, complementary camera supports and lenses, RF intercom, and terminal accessories.
Bexel's support in Pyeongchang will again spotlight the breadth and expertise of Bexel's broadcast capabilities, ensuring the success of a high profile, multi-venue event for a worldwide telecast.
Bexel ESS: Systems Integration and Managed Services
Bexel ESS, a division of Bexel, is the choice vendor for custom systems integration, managed services, and fibre-optic solutions for high-profile broadcasters and networks. Launched in 2012, Bexel ESS designs and installs complete, turnkey solutions for permanent facilities, major events, live game production, and enterprise markets. Bexel ESS pioneered the conversion of copper cable plant systems to optical fibre, and today the company specializes in design, implementation, and maintenance of broadcast cable plants.
The ESS team offers clients a unique view on the selection, implementation, and integration of broadcast and media technology. The company's custom solutions are fine-tuned to deliver outstanding product performance and broadcast workflows. From small multi-camera systems and flyways to completely integrated control rooms and studios, Bexel ESS is a long-term partner in engineered broadcast systems.
Whether the location is a stadium, arena, entertainment venue, campus, or a remote environment, Bexel ESS has the experience, equipment and renowned technical expertise to deploy complex broadcast solutions. 
Bexel ESS has a unique industry perspective and understands the future of broadcast-specific technology and its impact on the market. As a result, the ESS team can advise its clients about emerging technology applications and how to properly plan for them while designing a facility or preparing for an event, thereby maximizing every client's investment.
Broadcast-Quality Solutions for Enterprise Video
In growing numbers, enterprises are recognizing the important role that video can play in their operations for everything from training employees to communicating with customers and shareholders. Until recently, however, enterprise video projects have been slow to catch on as organizations struggled to overcome cost and technology barriers. With the built-in video capabilities of smartphones and other personal devices getting more sophisticated by the minute, we're clearly living in a video age.
Bexel ESS has been working on delivering a comprehensive video solution that meets all of its enterprise customers' requirements. The basic concept is a mobile broadcast facility for everyday enterprise video production that allows enterprises to deliver the same, consistent video quality as a television newscast, but without the complex operation, capital equipment investment, fixed-site equipment, and trained video staff of an in-house studio. This approach places a strong emphasis on simplicity – it should be as simple as possible to light and mic subjects and then record and stream content, without the need for a fixed location taking up precious space.
The result of this development effort is the Creative Studio, a type of "pop-up studio" that can be made available as a rental package or for purchase at a much lower cost than purchasing discrete equipment. Designed for use in a conference room setting, the Creative Studio provides fully integrated HD or 4K video capture and streaming with a PTZ camera. In addition, the solution offers incremental functionality including prompting, recording and monitoring, storage for post-production, or streaming to any number of internal or external distribution sites including Facebook, YouTube, and other social media sites.
Since the Creative Studio does not require a dedicated video staff, it can be set up and operated by anyone in the enterprise; for instance, templated production tools help non-technical users position lights and backdrops to achieve a professional look. And because this solution is compact and mobile, enterprises can deploy it anywhere in a building, on a campus, or around the world.
Bexel TSS: Product Sales
Bexel TSS, a division of Bexel, has offered the latest new and pre-owned broadcast video and professional audio equipment since 1991.
The company's success is due in part to its commitment to sell more than just a product in a box. Bexel TSS partners with customers to provide complete systems and solutions that support a variety of production needs.
New Equipment
Over the years, Bexel TSS has expanded its inventory to include over 100 dealerships with top-of-the-line professional audio and broadcast video manufacturers, as well as a proprietary line of intercom and audio products made in house under the ASG brand. From complete camera chains to lighting systems, audio mixers and converters, customers have access to a wide range of industry standard product lines, including Anton Bauer, Litepanels, SmallHD, Wohler, Teradek, Sennheiser, Shure, Sachtler, Panasonic, Clear-Com, AJA, Black Magic Design, Evertz, Lectrosonics, TSL and more.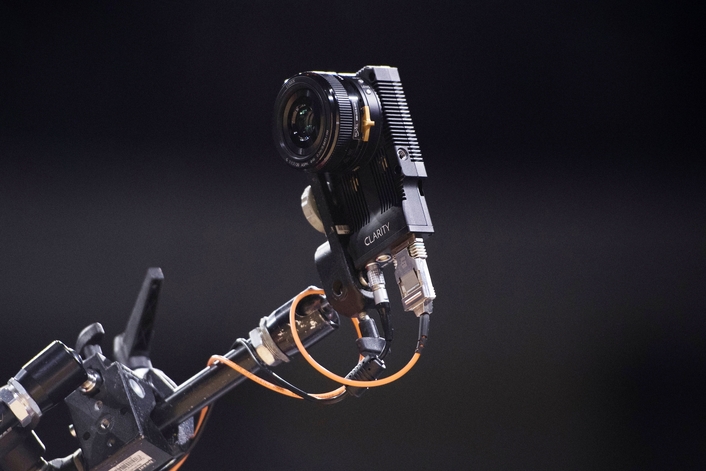 Backed by Bexel's world-class engineering and a proven track record of reliability, Bexel TSS ensures unequaled service and product solutions at exceptional prices.
Liquidation Services
Bexel TSS also offers Liquidation Services to assist its customers and coordinate auctions to maximize return on their marketable equipment.
The company organizes consignment auctions on a quarterly basis from its Burbank, Calif. headquarters. Contact Bexel TSS to submit an equipment inventory list for consideration in the next auction.
General Contact
Bexel – Rentals
2701 North Ontario Street
Burbank, CA 91504
Tel +1 800 225 6185
www.bexel.com
Bexel ESS – Systems Integration
1000 Nolen Drive, Suite 100
Grapevine, TX 76051
+1 972 870 2318
ESS@bexel.com
Bexel TSS – Product Sales
2701 North Ontario Street
Burbank, CA 91504
Tel +1 818 565 4339
sales@bexelTSS.com
www.bexelTSS.com