betevé and TVU Networks Team Up for Expanded Deployment of 5G and 4K Transmission of Live News and Sports Broadcasts
A 5G antennae was recently installed in the city's @22district, where betevé is located. The area, a hub for start-ups and large companies, is being developed as a live test zone for mobile 5G. Here, betevé conducted live, 5G transmission using a TVU One 4K unit connected to a Huawei smartphone and linked to the new antenna. betevé achieved the maximum bandwidth of 12Mb/s (the limit set on this 5G antenna) with just one connected device. The TVU One device requires just 3Mb/s to produce high-resolution, broadcast-quality 4K transmissions at 0.5sec latency.
TVU solutions are designed to optimize the highest possible upload and download speeds of 5G networks, as well as the decreased latency they provide. While, download speeds on a 5G network can be measured in gigabits per second, currently available speeds are lower, ranging between 100-200Mbps. TVU Networks has had successful 5G transmission with its equipment globally for the past year, including broadcasts in China, Korea and the U.S.
For live remote productions such as news, sports and live events, the increased data transfer rate enables new capabilities such as: multi-channel audio, multi-camera productions, augmented and virtual reality streaming in 4K, and live streaming in 8K.
"We're thrilled to be located in such a technically progressive part of the city," said Jordi Colom, Technical Director, betevé. "5G offers incredible opportunity for broadcasters, particularly in the area of live remote production over the public internet. With TVU's exceptional mobile transmission technology, as we've witnessed consistently for more than 10 years, we're confident of our ability to maximize all that true 5G offers after the rollout is complete. I can't think of better company to partner with than TVU Networks at such an exciting time for live production."
Last September, with over half a million people expected in the streets of Barcelona for the National Day of Catalonia, honoring those who've fought to retain Catalan independence, Colom knew the strain on the city's 4G cellular infrastructure would be too great for a solid, live transmission of this important event. To achieve a high-resolution, low latency broadcast, the betevé engineering team successfully deployed a TVU One mobile transmitter with a Samsung Galaxy 10 5G phone over Vodafone's 5G network to secure a perfect transmission.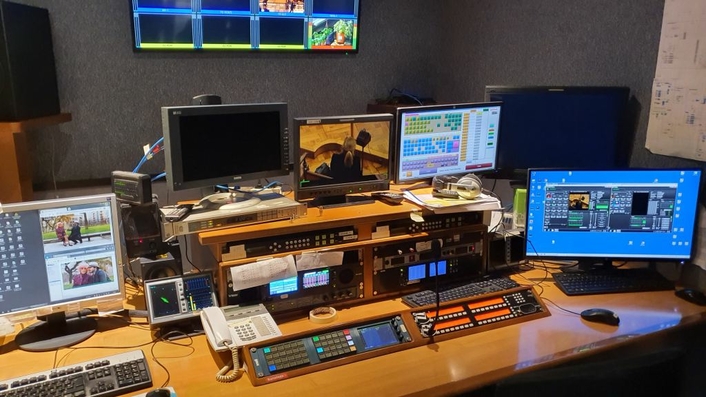 "As demonstrated by betevé's recent live 5G transmissions, our technology optimizes and works smoothly with 5G solutions," said Paul Shen, TVU Networks CEO. "We're looking forward to betevé upcoming video productions using our video-over-IP technology combined with all the advantages of 5G. We believe 5G, in the hands of creative content producers like betevé, will fundamentally alter how we produce, receive and consume live news."
The TVU One is TVU Networks' flagship HEVC cellular 4G/LTE mobile transmitter. With breakthrough H.265 hardware encoding chip and patented Inverse StatMux transmission technology, IS+, it delivers full broadcast quality 4K, 10-bit true 60fps HDR video at as low as 3Mbps. It can transmit live 1080p60 HDR at a rate as low as 800Kbps. With sub-second latency, it provides live UHD quality with more vivid colors and higher contrast than any other transmitter.
About TVU Networks®
TVU Networks has over 3,000 customers globally. The TVU Networks family of IP transmission and live production solutions gives broadcasters and organizations a powerful and reliable workflow to distribute live video content to broadcast, online and mobile platforms. TVU has become a critical part of the operations of many major media companies. The TVU Networks suite of solutions has been used to acquire, transmit, produce, manage and distribute professional-quality live IP HD footage as an integral part of news, sports and major global events.