CCTV Celebrates Year of the Ox with Ross Video
The CCTV broadcast – a national tradition in China – has featured Augmented Reality as part of its format for the last nine years and Ross has been a proud technology partner, supporting CCTV as the scale and complexity of the shows have increased with each passing year. This year's broadcast featured more than twenty different scenes that were shot in 4K HDR using multiple cameras. Ross Video's Voyager graphics rendering solution (based of the Unreal engine from Epic Games) was again at the heart of the production as the audience was taken through a variety of different natural landscapes, including bamboo forests, mountains, deserts, the Great Wall and a spectacular martial arts sequence called 'Heaven and Earth'. This segment was particularly impressive given the volume texture method used by the Voyager rendering solution to produce clouds that had highly realistic thickness and texture in the physical space. In each of the twenty scenes featuring AR, the augmented elements were vivid, dynamic and realistic, with Voyager effectively blurring the edges between the physical sets and the computer-generated graphics.
"This year's Spring Festival Gala was a triumph, and the team at CCTV should be very proud of their work," comments Gideon Ferber, Ross Video's Director, Product management - Virtual Graphics. "The training and support provided by Ross have clearly paid off – CCTV were extremely self-sufficient this year and it was very satisfying to see the team produce such amazing visuals with only minimal input and support from Ross." Mark Cooke, Director of Sales for Asia, echoes the sentiment. "It's always a privilege to celebrate New Year with our friends in China and to be part of such a culturally significant TV event. Our AR and XR solutions continue to push the boundaries of reality, giving audiences a rich and immersive experience and creating some genuine 'wow' moments."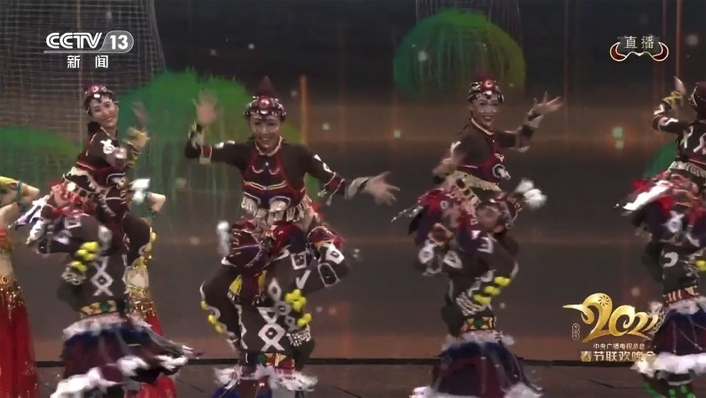 Ross Video – High Impact, High Efficiency Production Solutions
Ross powers live video productions for billions of global viewers daily with the industry's widest range of high impact, high efficiency solutions and services. Ross makes it easy to create compelling news, weather and sports broadcasts, engaging content for sports stadium screens, entertainment shows and rock concerts, educational institutions, legislative assemblies, corporate presentations and inspiring content for houses of worship.
Ross solutions have impressed the audiences and marketing partners of Eurosport, BBC World, SKY, Yahoo! Finance, and the international esports powerhouse ESL. Ross provides an unrivalled range of products and services that includes cameras, real-time motion graphics, production switchers, robotic camera systems, augmented reality/virtual studios, video servers, infrastructure and routers, social media management, newsroom systems and live event production services.
External Links